If you're about to embark on your first home-selling journey, you may have questions about what to do first and how to increase your chances of success in getting the most return on your investment. Each home sale is unique in its own right, but most sales bear several commonalities and follow a similar progression. This expert guide will break down the process of selling a house into manageable steps, so you know exactly what you need to do to move forward.
Decide How You're Going to Sell Your Home
Use a Real Estate agent (highly recommended)

It isn't easy to fully understand a home sale's unique challenges and complexities unless you have a great deal of experience in handling real estate transactions. This is why it's highly recommended that you choose an experienced local real estate agent to help with your sale. Your realtor will share insights on how they plan on marketing the property, as well as important elements like staging. They will lead you in negotiations with the buyer's side to advocate on your behalf to get the best deal for you, as well as assist you throughout the escrow process so that you are confidently moving to the close of escrow. And, although working with a real estate agent isn't your only option when selling a house, the benefits of having an agent on your side are clear and numerous, especially when selling a home in Southern California amid an always-shifting market.
For sale by owner (FSBO)
Some homeowners will choose to represent themselves during the selling process. They will interact directly with prospective buyers or with their agents. These listings are called FSBO (or For Sale by Owner) listings. You'll save money on paying a real estate commission, but
many FSBO listings sell for a lower price
and require much more work on the part of the seller. There is also more room for error in this choice as many FSBOs don't usually have enough experience in real estate transactions, nor do they have an experienced real estate agent for guidance. Most buyers will often feel uncomfortable dealing directly with a seller, as well as not knowing how to manage purchasing the property on their own, without an expert to take care of all the details and protections that go into purchasing a property.
Research the Market to Determine Your Asking Price

It is important to make sure you're listing your home at a competitive price and value that it is more likely appraise for as well. You can get more information about your home's potential appraised value by having a Comparative Market Analysis, also known as "Comps," which an experienced and well-trained real estate agent can do for you. This report will tell you what similar properties in your area have sold for in recent months. Your realtor can help you obtain and analyze this information, and they will be able to explain how it impacts the listing price you choose for your home.
Prepare and Market Your Home for Sale
Clean and stage your home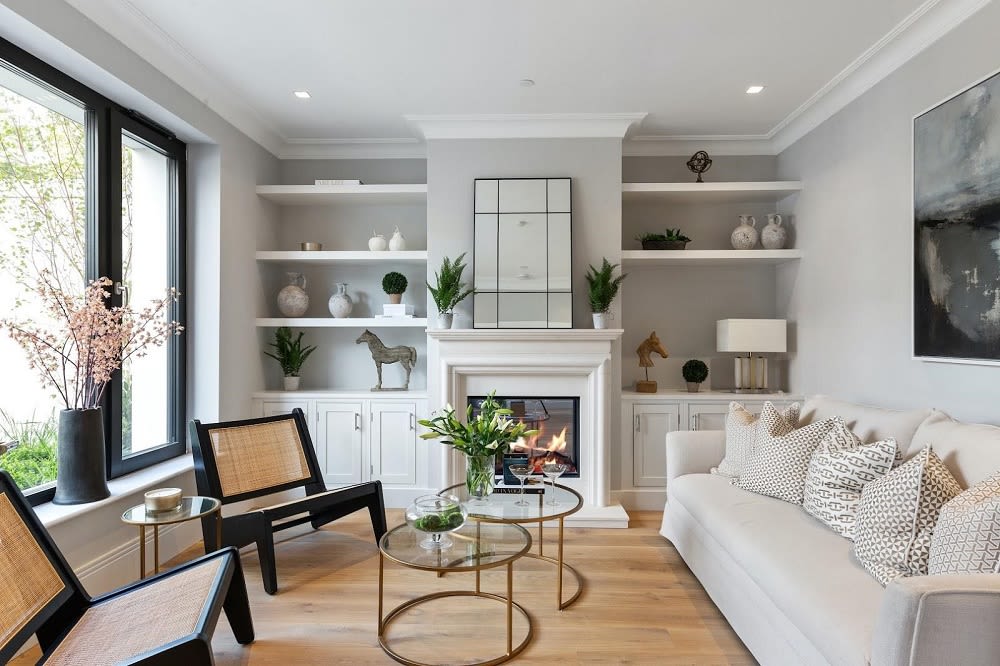 Before you start scheduling showings or making plans to host an open house, it's important that you stage your home in a way that grabs attention and impresses potential buyers. De-cluttering is key during the showing process. Start by fully cleaning and sanitizing each space in your home and putting away any unnecessary items that are on countertops and walls. You should also depersonalize your home by taking down all personal pictures and other items, such as diplomas and kids' artwork. It is important for potential buyers to walk through the home and be able to envision the home as their own. Many people will hire a professional home stager to help them with this part of the process, but there are also plenty of DIY home staging tips that you can implement without professional help if you would rather do the work yourself. An experienced agent will be able to guide you through this process and help you choose the right stager, as well as the theme and overall style that will attract the most amount of buyers.
Enhance your curb appeal

Curb appeal is incredibly important. You only get one chance to make a first impression when a potential buyer arrives at your home. Most buyers will see the front of your home before they see any interior spaces, so touching up your home's exterior is a great step in making sure buyers are immediately interested. Make sure you cut your grass, pull any weeds from your flower bed, fix any broken fencing, and touch up any items that can really make the exterior of your home shine. Consider planting flowers or shrubs that add additional color and visual appeal. Some homeowners will paint their front door or add a new outdoor light fixture to further enhance the visual appeal of the front of their home. Depending on your budget and how much potential return on that investment you can get back, an experienced agent can guide you on how to best spend the money for maximum impact.
Get eyes on your home listing

You'll work with your real estate agent to develop an effective marketing plan that helps you cast a wide net and engage with as many prospective buyers as possible. These days, many agents find success running promoted social media campaigns that they can use to reach the buyers they feel will be most interested in the property. If necessary, they can also upload a video or virtual tour of your home to include with your home listing. This is a great way to further engage buyers online, but you want to make sure you don't show so much of your home that buyers don't feel like they need to come and see the property in person. This is important because most people decide to make an offer based on what they experience and feel when they physically see the home. It's crucial that people feel motivated to schedule a showing or attend an open house.
Accept an Offer and Close the Deal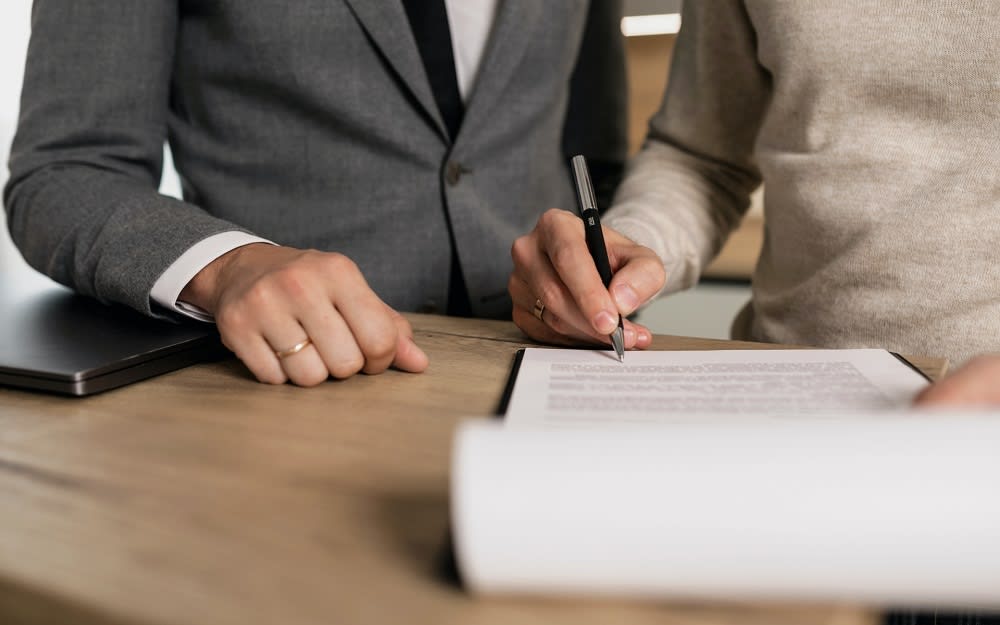 After your agent has helped you finish your marketing plan, you'll begin opening your home up for showings. Depending on the marketing strategy, you'll likely receive an offer, and hopefully more than one, from prospective buyers. Remember that you don't have to accept the first offer that you receive. In addition to accepting or rejecting the offer, you also have the option of making a counteroffer. Your realtor will advise you on how to negotiate with the other party, and they may have ideas about how you can use other factors besides the selling price to get a better deal. Once you agree and accept an offer, your agent will help you begin the process of opening up escrow and preparing for closing. You'll have several responsibilities during this time, mostly filling out and reviewing forms. Your agent will guide you through this process which will include signing important documents to allow escrow, and the title company will help facilitate the transfer of ownership (and funds) when you officially close the sale.
Find a Trusted Real Estate Agent
Working with someone, and ideally, a team, who is highly experienced and understands the process of selling a house in Southern California is an essential first step. It can help guarantee you receive the most return on your investment, and there's no one better to have on your side than
The Xuereb Group
. Emmanuel Xuereb & Salvator Xuereb have risen to prominence as one of the top-producing real estate teams in the entire Los Angeles area. Driven to be the best in the industry, they work hard to serve their clients in a way that allows their customers to relax and enjoy the buying or selling process with confidence. Contact The Xuereb Group if you have additional questions about selling your home and are ready to get the process started.